Conference Program
Theatre One

Session 1 - Vessel Case Studies
09:00 - 16:10
For exact timings of presentations, Q&A sessions and discussion panels, please register for the conference. Registration is free. https://www.electricandhybridmarinevirtuallive.com/register.php
Moderator for Session 1 - Vessel Case Studies
Dr Edmund Hughes
Director
Green Marine Associates Ltd
UK
Finding the low carbon electric solutions that return the best bang for the bucks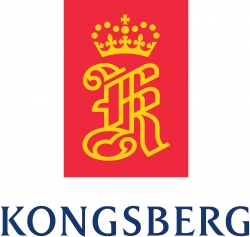 Oskar Levander
SVP concepts and innovation
Kongsberg Maritime
Norway
How do the different low carbon solutions compare against each other? What type of zero emission operation can already today perform economically better than conventional solutions based on fossil fuels? Where are the opportunities to go electric without state funding?
ZEUS (Zero Emission Ultimate Ship): research project

Roberto Bruni
Sales director
Fincantieri SI SpA
Italy
ZEUS is a RINA (Italian Naval Register) approved boat, currently under fabrication and equipped with an advanced hydrogen fuel cell system for navigation with zero emissions and a lithium battery system. The boat is being built by Fincantieri SpA. Fincantieri SI SpA is fully controlled by Fincantieri SpA and aims to develop sustainable solutions for the marine and naval fields. It has developed the ZEUS electric propulsion system with a DC network and the related control and management systems for power/energy flows.
Hybrid technology installed on Ponant's Le Commandant Charcot – background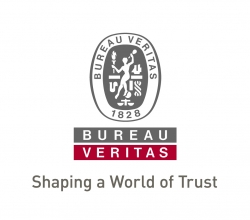 Andreas Ullrich
Global market leader passenger ship and ferries
Bureau Veritas Marine & Offshore
Germany

Mathieu Petiteau
Newbuilding director
Ponant
France
The presentation will share information about Ponant's plans for the installation of an ESS on board the newly built passenger vessel Le Commandant Charcot. This will include the process to get there and the challenges in obtaining approval for the system and its installation, highlighting the final technical solution, when the ESS is supposed to be used and the expected benefits to the environment, to the areas visited and to the underwater life as well as to the crew and passengers.
Launched: the Southern Hemisphere's first fully electric high-performance passenger ferry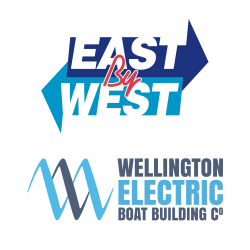 Jeremy Ward
CEO
East by West Ferries
New Zealand

Fraser Foote
Managing director
Wellington Electric Boat Building Co
New Zealand
East By West and partners will share insights into this exciting milestone in the delivery of zero emission marine transportation solutions. Built by WEBB in New Zealand, this 19m 20-knot energy-efficient all-electric catamaran carries up to 135 passengers on the East By West Queen's Wharf to Days Bay route across Wellington Harbour in New Zealand. She is capable of an ultra-fast charging time of 15 minutes and a 25km return distance between charges, with significantly lower operating and maintenance costs, improved passenger experience and a higher residual value than standard diesel ferries of the same size and speed.
Live-streamed Panel One Q&A Session for the previous four presentations in this session.
TrAM – the world's first fully battery-electric fast ferry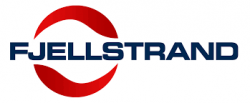 Edmund Tolo
R&D manager
Fjellstrand AS
Norway
The building of the world's first passenger ferry that fulfills the HSC code has already started. The project benefits from the hydro-power available in the electricity grid in Norway and the powering will be battery-electric on the operation of a route between Hommersåk and Stavanger on the Norwegian west coast. The capacity of 147 passengers and 23 knots is typical for local operation. The project is not only about zero emissions, but also includes a new approach to the engineering and building to follow the modular thinking of car and airplane building even though the expected numbers are much smaller for such vessels. The modular approach will aim to make alterations easier and building more efficient.
Zero-emission conversion of the Marilyn Bell I

Shawn Balding
General manager
Canal Marine & Industrial Inc
Canada
The Marilyn Bell I will be the first truly zero-emission, Li-ion ro-ro ferry in Canada, with the conversion underway with Canal. In this presentation, we will cover the lifecycle of the project, challenges, design decisions and results for propulsion, power electronics and control, system integration and energy storage systems. We will also touch on the impact of Covid-19 on the client and the supply chain.
The e-ferry Ellen – battery status and operational experience after two years

Halfdan Abrahamsen
Media and information manager
Ærø EnergyLab
Denmark
The fully electric e-ferry Ellen operates from the island of Aeroe in southern Denmark. It sails a record-breaking distance between charges: 22 nautical miles, up to seven times a day. Besides discussing the e-ferry's systems and achievements, the presentation will cover Aeroe's continued operational experience, including the battery status after two years in operation, and how the e-ferry got through the frosty cold spell in January 2021. The presentation will provide key numbers and figures and give real-world feedback on e-ferry operations during cold weather.
ECO-Lancha project: electrifying the public passenger transport system in the Argentine Delta

Nicolás Fóthy
CEO
Naval-Electric SAS
Argentina
Seventy old diesel boats that transport 2.5 million people per year through the Paraná River Delta require an urgent change. They suffer from high maintenance costs and their old diesel engines pollute an area declared by UNESCO to be a biosphere reserve. The operating costs are excessively high, requiring subsidies from the state. The solution involves the construction of a prototype made of composite materials, with 100% Torqeedo Deep Blue 100kW electric propulsion and six BMW i3 batteries, with capacity for 70 passengers. Plans, costs and details of the project will be presented.
Live-streamed Panel Three Q&A Session for the previous four presentations in this session.
Theatre Two

Session 2 - Charging Infrastructure
For exact timings of presentations, Q&A sessions and discussion panels, please register for the conference. Registration is free. https://www.electricandhybridmarinevirtuallive.com/register.php
Moderator for Session 2 - Charging Infrastructure

Ricardo Batista
Senior naval architect
European Maritime Safety Agency
Portugal
Maritime port of the future – energy and power management in the ship-shore interface

Ricardo Batista
Senior naval architect
European Maritime Safety Agency
Portugal
In a context where decarbonization, energy efficiency, digitization and innovation are transformational drivers in shipping, maritime ports face increasing pressure for adaptation. In this multi-dimensional paradigm, electrification is an important construction block at the infrastructure level. With several factors affecting the design of intra-port electrical grids, the role of energy and power management assumes central relevance for energy quality, security and port services resilience. Shoreside electricity, including Onshore Power Supply (OPS) or Battery Charging, is among the port energy services that are expected to grow in the next decade. How can the wider port infrastructure develop to face the challenges of increasing energy and power demand from shoreside electricity? How can smart-grid framework design facilitate opportunities for an integrated port ecosystem with a focus on the ship-shore interface? What will be the major challenges for the development of shoreside electricity for a variety of different ship types and operating profiles? How to fight the risk of low utilization periods? These, among other questions, are important aspects to address for the implementation of integrated ship-shore interfaces in the maritime ports of the future.
Plug-in shore power delivers sustainability from grid to propeller

Jesse Makkonen
Product manager for automatic chargers and cable management systems
ABB Marine & Ports
Finland
Ship operators are under pressure to lower emissions in port, to improve local air quality. This can be achieved with shore connection. Going one step further, combining shore connection with energy storage systems opens the opportunity to create a zero-emission cycle for the vessel. Energy storage can even be installed on shore for quay-side peak shaving, to avoid overloading the local electrical grid and charge at cheaper rates.
Interoperable charging infrastructure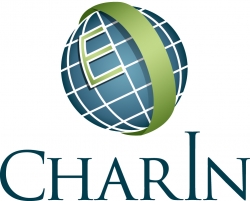 Jacques Borremans
Director Asia
CharIN EV
Hong Kong
To implement interoperable charging infrastructure in harbors all around the world, the marine industry can rely on the Megawatt Charging System combined with the well-established ISO 15118 charging communication protocol to provide secured and safe megawatt charging. This presentation will cover encrypted communication protocols, secured payments, automated charging devices, international roaming between charging operators, smart charging, vessel2grid (balance demand and supply).
Time to take charge: Maximising efficiency with automated mooring and charging solutions

Filippo Ninotti
Global product manager, connection technologies
Cavotec International
UK
The shipping industry is responsible for more than 2.5% of the world's emissions. If it were a country, it would be the sixth largest polluter in the world. Cavotec delivers integrated mooring and charging solutions that drive revolutionary efficiencies - minimising charging times, saving on battery sizes and ensuring safe operations. We'll showcase our new solutions designs that not only blend seamlessly into port environments but also offer new lighting systems and human-to-machine controls. Then, referencing a recent Norwegian case study we'll demonstrate how we're helping customers take charge by successfully mooring and charging e-vessels in busy city centres.
Beyond 8MW – automated charging solutions for battery-electric ferries

Rainer Altmeppen
Director ports and maritime
Wabtec Stemmann-Technik GmbH
Germany
Stemmann-Technik has broadened its range of chargers to meet the rising power demands of ferry operators. Although waterbuses and small ferries can be charged with low-voltage solutions, ferries of 100m+ have been a challenge for chargers. The paper illustrates some very recent solutions for HV charging and the modules it takes to meet operators' charging and safety needs.
Update: the new energy system to make inland shipping more sustainable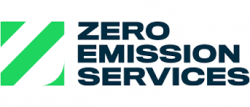 Teus van Beek
General manager - ecosystem innovation, open innovation
Wärtsilä
Netherlands
Zero Emission Services (ZES) has introduced a new energy system to make inland shipping more sustainable. This will be realized with emission-free navigation infrastructure that is accessible to everyone, and is clean, climate-neutral and ready to compete with fossil fuels. ZES offers a complete range of products and services, based on interchangeable battery containers charged with renewable power, charging stations, technical support and an innovative payment concept for shipowners.
Shore power as alternative marine power and charging – challenges and solutions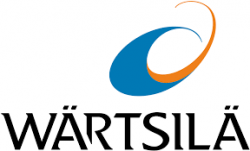 Torsten Büssow
Director, electrical and power system
Wärtsilä Marine
Finland
The description of this presentation will be added shortly.
Live-streamed Panel Two Q&A Session for the previous six presentations in this session.
Theatre One

Workshop presented by Wärtsilä: Marine vessel electrification – charging toward decarbonization
Join Wärtsilä for this highly engaging workshop covering topics including the market view and future trends; electrical solutions for vessel segments; how integrated solutions will enable flexibility; electrification and how it is critical to future decarbonization; electrical solutions for vessel segments; how integrated solutions will enable flexibility; electrification and how it is critical to future decarbonization.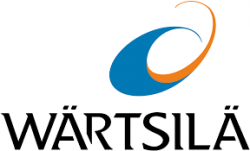 Tony Chronnell
General manager, initial design
Wärtsilä Marine
Finland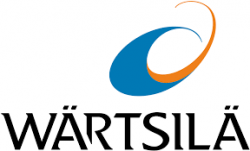 Torsten Büssow
Director, electrical and power system
Wärtsilä Marine
Finland
Theatre Two

Session 3 - Alternative Energy Sources
For exact timings of presentations, Q&A sessions and discussion panels, please register for the conference. Registration is free. https://www.electricandhybridmarinevirtuallive.com/register.php
Moderator for Session 3 - Alternative Energy Sources

Ricardo Batista
Senior naval architect
European Maritime Safety Agency
Portugal
Effects of alternative fuels on a superyacht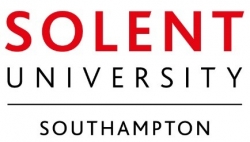 Vittorio Boccolini
Senior lecturer in yacht engineering
Solent University
UK
The impact of alternative fuels on the design of a modern superyacht is analyzed. The fuels, selected to be zero net emission in their lifecycle, would allow the yacht to comply with the newest IMO targets but would imply some modification to the design of the yacht. These are analyzed in relation to different parameters, in order to have a clear and objective analysis; the effects of the class rules are also evaluated where possible. The conclusions leave open questions since there are no single solutions. Some of the pros and cons are presented and some of their constraints analyzed.
Small, fast, multi-use hydrogen fuel cell harbor craft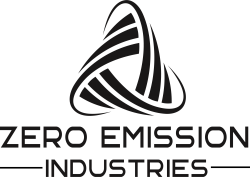 Danny Terlip
Lead engineer
Zero Emission Industries (formerly Golden Gate Zero Emission Marine)
USA
Following the success of the Sea Change (also known as the Water-Go-Round), ZEI (formerly Golden Gate Zero Emission Marine) has been awarded US$2m from the California Energy Commission and partnered with one of the largest manufacturers of recreational boats in the US to design, build and operate a hydrogen fuel cell boat, fuel delivery truck, refueling apparatus and emergency storage tank. This project will showcase the versatility of hydrogen as a marine fuel and ZEI's innovative ability to solve the industry's toughest problems. The presentation discusses the project, goals and progress.
Solution for onboard, on-demand hydrogen and power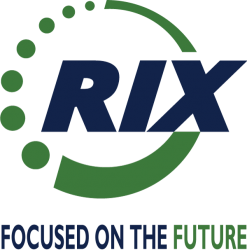 Gregg Baldassarre
Director of business development
RIX Industries
USA
For maritime applications, shipbuilders now have a path forward that reduces the cost and simplifies the transport, storage and management of shipboard hydrogen. RIX's Methanol-to-Hydrogen (M2H2) generation system offers a critical advance in achieving hydrogen on-vessel, on-demand. A major retrofit of ship infrastructure is not required, and existing diesel tanks can be used instead to store liquid, ambient-temperature methanol as a feedstock awaiting reformation into hydrogen. RIX's M2H2 system offers a modular and scalable hydrogen generation solution that supports PEM fuel cell solutions ranging from 30kW to MWs, all with high energy efficiency (>80%) and reduced space and weight requirements.
Lifecycle assessment of different power systems for inland ship decarbonization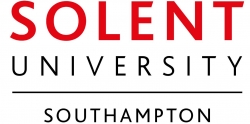 Yifan Wang
Postdoctoral researcher
Solent University
UK
Hydrogen and electricity are recognized as pathways for vessel decarbonization; however, mismanagement of production may increase overall lifecycle emissions. We have conducted a study to identify the appropriate alternative fuel technologies for inland water transportation to mitigate climate change and deliver emission reductions over the fuel lifecycle. A comparative lifecycle assessment (LCA) was performed on marine gas oil (MGO), hydrogen and electric propulsion systems, with multiple production pathways for an inland water sightseeing barge operating in northwest Europe. The presentation will highlight the advantages, disadvantages and potential opportunities of hydrogen and electricity in marine decarbonization.
Live-streamed Panel Four Q&A Session for the previous four presentations in this session.
Theatre One

Session 1 - Vessel Case Studies (cont)
For exact timings of presentations, Q&A sessions and discussion panels, please register for the conference. Registration is free. https://www.electricandhybridmarinevirtuallive.com/register.php
Moderator for Session 1 (Cont) - Vessel Case Studies
Dr Edmund Hughes
Director
Green Marine Associates Ltd
UK
Wasaline LNG/battery-hybrid ferry: AC drives in hybrid power generation and propulsion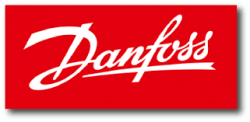 Martti Alatalo
Head of marine and offshore
Danfoss Drives
Finland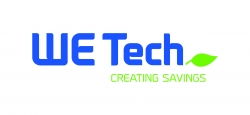 Mårten Storbacka
CEO and business developer
WE Tech Solutions Oy
Finland

Catarina Fant
Director, brand and communications
Wasaline
Finland
The cities of Vaasa in Finland and Umeå in Sweden ordered a new ro-pax vessel from RMC shipyard in Finland. The vessel underwent sea trials from June-August 2021 and will begin making regular trips between Vaasa and Umeå in autumn 2021. The vessel will be a clean LNG/battery hybrid with shore power. When entering and leaving the harbor, maneuvering will be battery-electric. The main electric propulsion is 2 x 6MW and battery power is 4 x 1.5MW. This will be a joint presentation by vessel owner Wasaline (optimized vessel), WE Tech Solutions (system) and Danfoss Drives (optimizing 35MW liquid-cooled drive systems).
Using system simulation to reduce fleet operational costs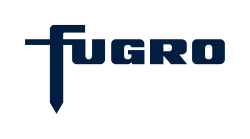 Peter Toxopeus
Project manager fleet sustainability
Fugro Marine Services
Netherlands
Fugro is a leading geo-data specialist, designing and carrying out technical studies, surveys and investigations to establish the characteristics of marine development areas, sites and routes. The MV Fugro Venturer is a new-generation geophysical and hydrographic survey vessel designed for performance, safety and efficiency. In this presentation, we will show how we used system simulation to actually reduce the Venturer's fuel consumption and thus operational cost by 6%. We will also expand on how system simulation contributes in other areas such as newbuild specification and fleet monitoring.
Electric propulsion in medium-size vessels and super yachts

Marco Ottiker
COO
EPTechnologies
Germany
The presentation will explain why electric propulsion has become a valid option for yachts and its cost savings for the operator.
Electric waterbus concept for public transport

Matthias Schubert
Director commercial sales
Torqeedo GmbH
Germany

Wolfgang Moewes
Sales manager - boats and davits division
Fr. Fassmer GmbH & Co KG
Germany
By 2050, the global population is projected to reach 10 billion, with 75% of people residing in cities. Facing this rapid population shift and the resulting gridlock of land-based transportation, urban planners are looking to their waterways to ease congestion on city streets, creating integrated water-land public transport networks with climate-friendly water taxis, ferries and other passenger vessels. Together with Fassmer Shipyard, Torqeedo will present a groundbreaking emission-free electric waterbus concept to meet these needs today. The session will cover boat design, maneuverability, battery technology, charging concepts and energy management.
Leading with technology – emerging disruptors to diesel power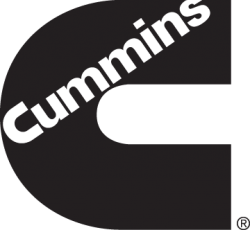 Rachel Bridges
Global marine director
Cummins Inc
USA
Disruption of diesel power in the marine market to date has been minimal, limited mainly to niche markets such as Scandinavian ferries, high-end tenders and zero-emissions demonstration projects such as Cummins' powered Sea Change ferry in California. The market forces for these early efforts are growing: carbon tax, green incentives, renewable energy investments and regulations. Cummins anticipates more adoption and opportunities will follow. From market studies and hypothesis building, Cummins will share thoughts on emerging solutions, adoption rates, investment drivers and infrastructure to support sustainable solutions for the marine market.
Ro-pax for Finnlines – hybrid shaft generator system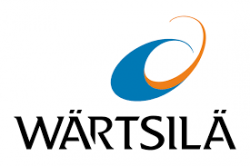 Matteo Sartori
Expert, system development and design
Wärtsilä Marine
Finland
Hybrid shaft generator systems are a perfect solution for ro-pax vessels to significantly reduce emissions, opex costs on fuel and genset maintenance. This presentation will take a deep dive into a specific case, a 230m ro-pax built at CMHI (Weihai) shipyard in China for Finnlines. We will also look at why this solution allows an optimal arrangement that reduces the number of frequency drivers, and increases efficiency and the performance of the system, thanks to the deep integration. The Wärtsilä hybrid shaft generator system incorporates battery ESS, reducing emissions in port and limiting the need to use the auxiliary genset. This system has three main components: the ESS, the converter system and the motor/generator. The solution has been selected due to the lower number of components, the correlated functionalities and the proven experience. This combination delivers a higher system efficiency.
Live-streamed Panel Five Q&A Session for the previous six presentations in this session.
Theatre Two

Session 4 - Power Control
For exact timings of presentations, Q&A sessions and discussion panels, please register for the conference. Registration is free. https://www.electricandhybridmarinevirtuallive.com/register.php
Moderator for Session 4 - Power Control

Ricardo Batista
Senior naval architect
European Maritime Safety Agency
Portugal
DC grids for electric marine applications, control and protection

Dr Peter van Duijsen
Researcher
Hague University of Applied Sciences (THUAS)
Netherlands
DC grids are the natural choice when it comes to marine power distribution. In this presentation, the underlying principles of a DC grid are explained, including droop control and also protection against short circuits and leakage.
New concepts for powering electric vessels

Asbjørn Halsebakke
Manager, technical solutions, marine
Yaskawa Environmental Energy / The Switch
Norway
The presentation will highlight the trending developments in power electronics, including how to tackle the challenges when electrifying large-scale projects in marine, such as hybrid or fully electric vessels where redundancy and safety must be the greatest focus. The presentation will discuss the benefits of mastering DC distribution and the equipment you need for it. It will also introduce the benefits of permanent-magnet machines for this concept.
Hybrid solutions to reduce CO2 emissions in platform supply vessels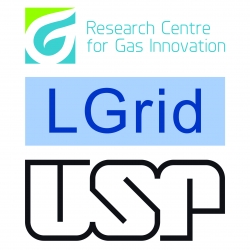 Giovani Giulio Tristão Thibes Vieira
PhD candidate
University of São Paulo
Brazil
This paper presents the CO2 emission reductions obtained by using different hybrid solutions on the power generation system of a platform supply vessel (PSV). The proposed solutions consist of auxiliary generators, three types of batteries and a proton exchange membrane fuel cell (PEMFC). The selection of alternative power system configurations is made considering the possibility of retrofitting an existing PSV. The Homer software is used to perform simulations and quantify the CO2 emitted by each configuration. The highest reduction in CO2 emissions is 10.21%.
Highly redundant parallel hybrid propulsion for marine applications

Thomas Vetter
CTO
Aradex AG
Germany
The propulsion drives of ships are of great importance for the safety of the ship. Therefore, the propulsion drives must be highly available. Depending on the exact application, intensive validation of changes in the propulsion of a ship is necessary. Besides pure electric propulsion, Aradex presents a special version of parallel hybrid propulsion with extremely high redundancy. To reach the highest redundancy we use AC induction motors, which have no impact on the diesel-driven drivetrain in case of any defects. A special version even needs no additional gearbox.
Is water cooling the weakest link in your solution?

Heikki Mustonen
CEO
Adwatec Oy
Finland
Marine systems use liquid or water cooling for space reasons. Cooling in general and water cooling specifically pose risks for the energy system: lack of cooling may lead to partial or total failure of the vessel. There are multiple ways to reduce or completely eliminate the risk. The cooling system may be built to last, the number of connection points may be minimized and, most importantly, a proven product solution made of standard modules may be used. This presentation introduces the different risk-reducing means to ensure reliability and usability even in the toughest conditions.
Live-streamed Panel Six Q&A Session for the previous five presentations in this session.
Theatre One

Session 5 - Energy Storage
For exact timings of presentations, Q&A sessions and discussion panels, please register for the conference. Registration is free. https://www.electricandhybridmarinevirtuallive.com/register.php
Moderator for Session 5 - Energy Storage

Ricardo Batista
Senior naval architect
European Maritime Safety Agency
Portugal
Applicability of containerized ESS on inland waterway and coastal shipping

Jan-Erik Räsänen
CTO
Foreship Ltd
Finland
The presentation will examine the applicability of containerized energy storage on inland waterway and coastal ship types. By introducing the containerized battery energy storage, we will demonstrate its applicability to maximize the energy content in the fixed footprint of a 20ft equivalent sized deck house/structure, while minimizing fault occurrence for the ship owner/operator. The presentation will focus on how a containerized energy storage solution will enable inland waterway ships and coastal cargo ships to reduce GHG emissions while finding the optimal footprint so as not to reduce cargo capacity.
Current Direct: EU project for swappable container waterborne transport batteries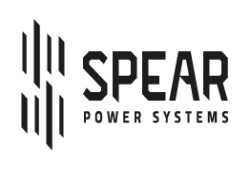 Shaun White
Senior project manager
Spear Power Systems
UK
Spear Power Systems will provide an introduction to Current Direct, a project funded under the European Commission's Horizon 2020 initiative with the goal of greatly accelerating market adoption of clean sustainable energy in the marine industry. Current Direct will develop a swappable containerized energy storage system with half the cost/kWh and three times the energy compared with today's certified maritime containers, using novel and innovative technologies such as 3D printed cells, wireless smart cell supervisors and innovative composite materials. Current Direct will operate on an Energy-as-a-Service ecosystem, allowing vessel owners/operators to easily incorporate clean energy with minimal capital investment.
High-energy-density battery design for marine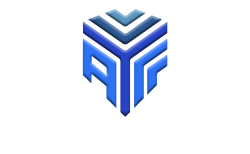 Chris Kruger
CTO
AYK Energy
China
The battery industry is working toward ever-higher energy density cells and battery solutions. With higher energy density comes new challenges. This presentation explores the design constraints and challenges we face and identifies solutions.
Live-streamed Panel Seven Q&A Session for the previous three presentations in this session.
Theatre Two

Session 6 – Developments in Powertrain and Propulsion
For exact timings of presentations, Q&A sessions and discussion panels, please register for the conference. Registration is free. https://www.electricandhybridmarinevirtuallive.com/register.php
Session 6 – Developments in Powertrain and Propulsion Moderator TBA
Design and specification of marine transmissions for the hybrid/electric future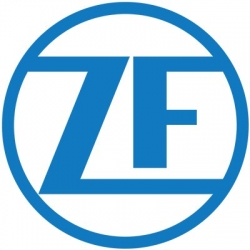 Drew Orvieto
Senior manager, commercial fast craft and engineering
ZF Marine
USA
A marine transmission serves a critical role within the context of the overall propulsion system, particularly for electric & hybrid vessels. There are multiple possible approaches for hybrid/electric propulsion, including transmissions with PTI configurations, parallel hybrid arrangements with specialized power-splitting transmissions, and fully electric drivelines with transmissions featuring external lubrication systems. Transmissions must be carefully designed, selected and configured to match the needs of each application, including the desired operational modes (boost, motor generator, electric, etc).
Validation of HamiltonJet EHX – a high-speed hybrid water-jet propulsion system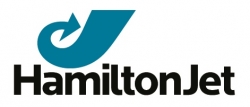 Benjamin Reed
Managing director
HamiltonJet
New Zealand
HamiltonJet has developed a fully integrated hybrid propulsion system called EHX, which complements the company's waterjet and controls products. To gain experience and to validate the performance of the system, HamiltonJet decided to convert its own test boat, a 15m foiling catamaran named Aria, to full EHX hybrid drive. The results were demonstrated at this year's Americas Cup in Auckland, where the boat made its debut appearance hosting guests and customers. This presentation looks into the findings of this work and how a fully integrated solution offers the best result for boat builders, architects and owners/operators.
Hybridization – new challenges for an efficient powertrain

Philipp Stuhlpfarrer
Director - innovation
Geislinger GmbH
Austria
Due to stricter requirements regarding environmental protection and NVH, hybrid drive concepts are increasingly being used in the marine industry. The change of system architecture and electrification pose new challenges for the powertrain. Furthermore, background noise, concealed under the operating noise of the diesel engine, will be clearly audible in the future. Hybridization topics such as system efficiency, low weight, electrical insulation as well as non-magnetic properties are making demands on the powertrain. Specially developed Geislinger acoustic coupling solutions offer the possibility of reducing vibrations and subsequently optimizing the NVH properties of the powertrain.
Easy integration without high voltage: the first safe-to-touch e-drive with 50kW

Adrian Patzak
Managing director
Molabo
Germany

Lena Honsberg
Marketing manager
Molabo
Germany
In low-power electric marine applications up to 15kW, 48V is very common. Beyond this range, high-voltage (HV) systems with up to 800V are the only option so far. However, HV is not desirable, especially for water applications. A new motor design can deliver high-power operation at low voltage (LV), avoiding many of the risks of HV system technologies. The presentation will discuss the use of LV in comparison to HV. Moreover, it will show how the performance of 50kW is possible with touch-safe voltages, and how the 48V drive can be easily integrated.
Scania accelerating its electric journey for a sustainable future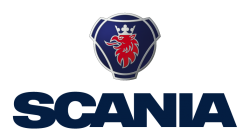 Carolina Ståhlberg
E-mobility solutions director
Scania CV AB
Sweden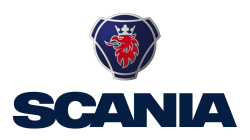 Torben Dabrowski
Sales development manager
Scania CV AB
Sweden
Scania's coming hybrid and fully electric power systems will have a great impact on performance and usability. The systems consist of in-house-developed components and add real customer value with significant reductions in energy consumption, noise and tailpipe emissions. The Scania systems will be modular and scalable, allowing customers to select from and combine a number of components based on the application and specific demands. In this presentation Scania will outline the opportunities it sees within hybrid and fully electric power solutions to create a more sustainable marine business.
From road to water – high-performance electric machines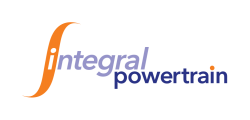 Andrew Cross
Chief technical officer
Integral Powertrain Limited
UK
Integral Powertrain has developed the world's most power-dense electric motors and extremely high-performance inverters for motorsport and niche automotive use. This presentation makes clear the fundamentals of power density for permanent-magnet electric machines and then explores how the choice of direct-drive or geared affects the overall system in terms of mass, efficiency and complexity.
Live-streamed Panel Eight Q&A Session for the previous five presentations in this session.
Theatre One

Session 5 - Energy Storage (cont)
For exact timings of presentations, Q&A sessions and discussion panels, please register for the conference. Registration is free. https://www.electricandhybridmarinevirtuallive.com/register.php
Moderator for Session 5 (cont) - Energy Storage

Ricardo Batista
Senior naval architect
European Maritime Safety Agency
Portugal
Comprehensive techno-economic and environmental assessment for cruise ship energy systems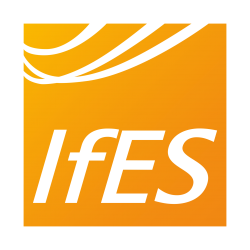 Lukas Kistner
Researcher
Institute of Electric Power Systems
Germany
This presentation will cover battery-supported ship energy systems with diesel ICEs, gas ICEs and natural gas-fueled solid oxide fuel cells. The analysis will cover component costs, operation costs and emission quantification including CO2, CH4, CO, PM, NOx and SOx. In addition, the assessment will be revised for 2050 with technological advances and synthetic methane.
A cost and performance optimization platform for zero-emission maritime transport

Simon Clark
Research scientist
SINTEF Industry
Norway
Zero-emission maritime transport relies on electrochemical energy storage and conversion technology such as hydrogen fuel cells and lithium-ion batteries. Determining the optimum energy storage system sizing and operational profile is an intricate task that can have a significant impact on the lifetime and cost of the ship. In this talk, Dr Simon Clark from SINTEF Industry presents a new cost and performance optimization platform aimed at accelerating the design of emission-free shipping.
Battery sizing for post-worst-case failure operations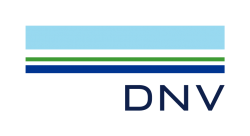 Ben Hukins
Team lead marine operations and dynamic positioning
DNV
UK
Various marine operations require the vessel to be able to safely cease the current operation or maintain a certain minimum operational requirement following any single failure; for example, dynamic positioning and redundant propulsion applications. Designs often rely on a single battery bank being available post worst-case failure to meet this demand. However, different classification societies and different classification notations place different demands on the requirements and capacity of the battery. An appreciation of what the battery needs to be sized for and the classification society requirements can have a significant impact on the capacity of the battery required.
System design for hydrogen-powered inland vessels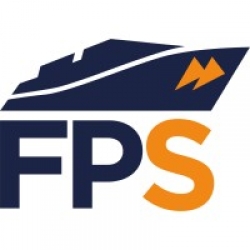 Milinko Godjevac
Senior integration advisor
Future Proof Shipping
Netherlands
Future Proof Shipping (FPS) chose to retrofit its Maas inland vessel to full zero-emission technology by replacing the existing internal combustion engines with hydrogen fuel cell technology. Proper sizing of the fuel cells and hydrogen storage is crucial for the project. We measured the power profile of the vessel for several months to ensure that we have a deep understanding of the operations. We will share results from the measurements and present the basis for safety design and sizing of the fuel cells and onboard hydrogen storage.
Battery aging performance prediction based on different vessel profiles

Shivdeep Gaagat
Business developer - system simulation
Siemens Digital Industries Software
Germany
Shipowners are often concerned about battery durability and performance over time, especially since every vessel has different operating profiles that severely affect the battery aging and performance characteristics. In this presentation we propose to build a Li-ion battery model based on an LFP cell supplier that can predict the capacity loss depending on the operational calendar and cyclic aging. Such a model can be used to define a warranty strategy and allow predictive maintenance for every single pack. This would give the shipowner clarity on the reliability of the vessel while reducing costly unplanned downtimes for troubleshooting and maintenance.
Safe, reliable, sustainable: how field data empowers marine batteries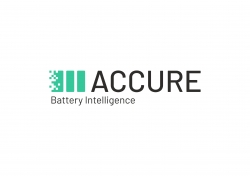 Kai-Philipp Kairies
CEO
Accure Battery Intelligence GmbH
Germany
Battery storage is a key component of electric and hybrid marine vessels, but batteries are technically complex and change their properties over time. In some cases they also catch fire (see, for example, the large recalls of LG Chem and General Motors this year). Advanced battery monitoring can drastically improve the safety and reliability of battery systems. The presentation will give a deep dive into the technical basics ('how to do it') and showcase real-life examples based on over 500MWh of monitored batteries, including marine applications.
Live-streamed Panel Ten Q&A Session for the previous six presentations in this session.
Fuel cell solutions for marine applications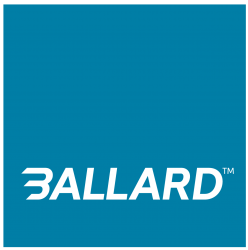 Kristina Fløche Juelsgaard
Director of business development
Ballard Power Systems Europe AS
Denmark
With future regulations on the horizon, port authorities and ship owners/operators are looking at alternative propulsion to reduce emissions. Fuel cell technology provides an attractive zero-emission solution to generate electric power on board using hydrogen as a fuel. This presentation will review the fuel cell value proposition for marine applications, and will discuss product design and development considerations including system architecture and safety as well as hydrogen supply and onboard fuel storage. We will also present some of our current marine projects with major marine industry stakeholders, as well as the opportunities and challenges for the adoption of fuel cell technology.
Fuel cells and their role in the maritime sector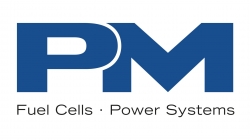 Jan Bochinger
Customer project manager
Proton Motor Fuel Cell GmbH
Germany
This presentation will explain the different materials in fuel cells and their limitations, and will offer an insight into the Proton Motor fuel cells. It will also go into detail regarding the different opportunities for hydrogen fuel cells in the maritime sector and challenges with current fuel cell systems. An outlook on fuel cells and their development with regard to innovative technology and costs will offer a deeper insight into the green future of fuel cells in the maritime sector. Application examples and case studies will provide a deeper understanding of the opportunities fuel cells have to offer in the maritime sector.
How often do batteries burn/fail versus diesel generators?

Jimmy Henningsson
CFO/CTO
Power Tech Sweden AB
Sweden
This talk will help people who are planning to build or convert a hybrid vessel but are concerned about safety issues to choose the correct type/application for their projects. It will present useful statistical data, analyze specific examples and finally find out what went wrong, why and how one can avoid battery failure. A cost analysis will also take place to find out how much it costs for the battery propulsion to be safe. Combining the speaker's personal experience with the latest developments, the presentation will give attendees the knowledge to make the right choices.
AKASOL's UHE (ultra-high-energy) marine battery being developed and tested by ensuring highest safety and quality standards in GWh production rates

Nikša Pirović
Head of sales - marine
AKASOL AG
Germany
Based on an iceberg model, the Akasol team will present a short deep-dive into the key aspects of how its ultra-high-energy battery is being developed, tested and produced in GWh rates, ensuring the highest safety and quality standards. The presentation will offer a technical insight into the Akasol safety concept on the BP level with the outlook for UHE. It will also discuss challenges related to development, test and validation before producing robust series products (Akasol platform strategy), and will share Akasol's experiences with highly automated/high-volume projects.
Utilising DC Switchboards in combination with hydrogen cell and batteries for a smoother transition to electrified systems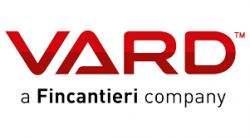 Johan Stavik
Sales manager
Vard Electro
Norway
Increasing interest in alternative energy and the demand for reduced emissions have posed challenges for us to combine various energy sources for optimal vessel operations. To achieve the optimal energy setup with variable speed and load, the alternative can be to use DC distribution on a small or larger scale, from microgrids to complete main grids. To prepare vessels for today's and future regulations and technology, it is necessary to consider everything from flywheels, solar panels, fuel cells and batteries to LNG engines and conventional engines running together with individual load control to achieve optimal load and emissions.
10 Years of Li-ion maritime energy storage systems

Walter van der Pennen
Business development manager
EST-Floattech BV
Netherlands

Diederick Stam
Technical director and founder
EST-Floattech
Netherlands
EST-Floattech started 10 years ago with the first generation of li-ion maritime energy storage systems. We supplied systems in +200 projects. What are the lessons learned and how to use this in our next generation maritime energy storage system?
Live-streamed Panel Eleven Q&A Session for the previous six presentations in this session.
Theatre Two

Session 7 - Analytics and Testing
For exact timings of presentations, Q&A sessions and discussion panels, please register for the conference. Registration is free. https://www.electricandhybridmarinevirtuallive.com/register.php
Moderator for Session 7 - Analytics and Testing TBA
Unlocking greater efficiency in operations performance and energy efficiency - Putting software and analytics into action

Dr Makhlouf Benatmane
Marine navy solutions leader
GE Power Conversion
UK

Kevat Chavan
Product leader for digital solutions
GE Power Conversion
UK
This presentation will cover various aspects of software, analytics and methods which can be adopted for electric and hybrid vessel performance management and which feature advanced analytics to detect off-standard behaviour and enable greater operational performance and energy efficiency. These analytical tools offer real-time feedback on operational Key Performance Indicators (KPIs) providing a view on the health of the critical assets and provide early warnings of developing issues with advisories for timely and targeted intervention. The tools outlined in the presentation leverage GE's expertise in digital solutions, deep domain experience and understanding, across the marine, energy, process industry and infrastructure sectors. Apart from the overall efficiency gains which can be unlocked, the predictive capabilities for equipment/system also enable predictive maintenance, reduce unplanned downtime and increase vessel reliability and availability.
Modeling, simulation and control of hybrid power systems for vessels

Crisley de Souza Peixoto
Researcher
Universidade de São Paulo
Brazil
This presentation will describe research results from hybrid power system simulation for vessels. It will discuss the challenges and the adopted methodology to develop a dynamical simulator to predict the performance of powertrains, and will propose control strategies to improve the hybrid solutions. The simulator can be integrated with maritime mission simulators that provide vessel physics information and allow simulation under different environmental conditions. Models of system components such as gensets, lithium-ion batteries, fuel cells and electric motors, as well as primary control and an optimal energy management strategy, will be described. Finally, a case study will be discussed.
Simplifying motor testing and characterization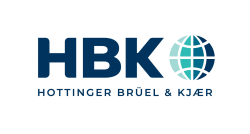 René Bastiaanssen
Business development manager
HBK
Netherlands
During this session we will go into the question of how to simplify advanced testing tasks related to electric/hybrid propulsion systems. Beyond pure power and efficiency measurements, we will discuss analysis topics including NVH, DQ0, space vector, torque ripple, back EMF, dynamic power measurements, and correlating vibration and electric drive test data. Furthermore, we will discuss how to handle the testing of drives with voltages >1,000V, more than three phases or multiple motors/generators (a common sight in the maritime industry).
Fully automatic testing of electric drives

Philipp Scherb
Product manager
Atesteo GmbH & Co KG
Germany
A vessel's drivetrain can be tested with customized cycles; the battery can be automatically charged with more than 200kW. Data monitoring of the battery during the charge and discharge periods gives insights into all details and ensures a high degree of safety during prototype testing. The durability of the electric drive and its battery is proved in these kinds of tests as well. This presentation will describe a vehicle-related project for 24/7 endurance testing of electric drivetrain prototypes, including their traction batteries.
Live-streamed Panel Nine Q&A Session for the previous four presentations in this session.
Theatre One

Wabtec Stemmann Technik Workshop: Shore power – what you get is what you see
Shore power became a standard instrument for going green in the past. While general expectations led to the development of standards including norm IEC 80005, harbor expectations of solutions for cable management stayed very close to the local requirements for its infrastructure. There is now a huge demand for flexibility in cable handling to close this gap. The presentation shows recent solutions for various types of vessels and different local needs.

Georg Matzku
Head of shore power
Stemmann-Technik, a Wabtec Company
Germany
Theatre Two

Panel discussion on charging standards
CharIN is the organization that represents the ISO 15115 charging communication protocol, the CCS and MCS charging plug. Under the CharIN umbrella, cross-industry stakeholders – in the automotive, marine and aeronautics industries, charging station manufacturers, component suppliers, energy providers, grid operators, and many others – continue moving toward interoperable charging, where vehicles, marine vessels, VTOL, e-planes, high-power chargers and software systems work together to make the user experience reliable, easy and smooth. CharIN's holistic approach is not limited to land transport. Its international community is comprised of leading global companies representing every link in the e-mobility value chain, and multiple experts have been working together as a team to drive the requirements for charging all kinds of battery-powered transport systems. A special task force has extended the scope to commercial vehicles, thus setting requirements and standards for the development of the megawatt charging system (MCS up to 5MW). In the near future, the MCS will also be used to charge other heavy-duty transport systems like e-ferries, e-ships, e-VTOL and e-planes.
Moderator for Panel discussion on charging standards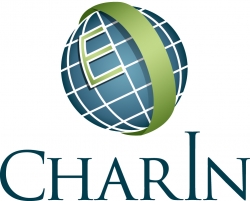 Jacques Borremans
Director Asia
CharIN EV
Hong Kong
Mega Charging System: providing the latest updates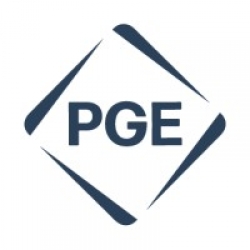 Rustam Kocher
Transportation electrification manager
Portland General Electric
USA
Charging solutions and usage in Marine Industry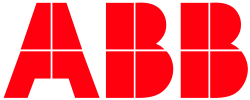 Daan Nap
Global business development manager
ABB
Netherlands
Future solutions to aid in interoperability and scalability of marine electric charging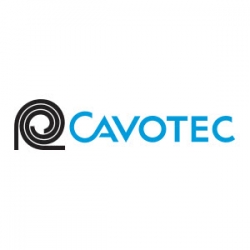 Jim Andriotis
Head of innovation
Cavotec Group
USA
Charging - from implementation to testing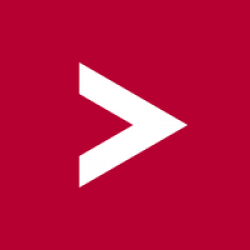 Dirk Grossmann
Senior manager offboard electronics for charging
Vector Informatik
Germany
Lessons learned from e-roaming and how to adopt it for marine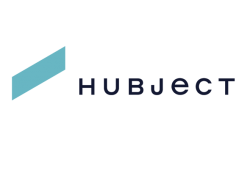 Christian Hahn
CEO
Hubject GmbH
Germany