Speaker Details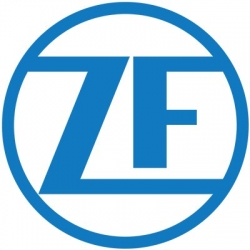 Drew Orvieto
Drew is currently the engineering manager and head of commercial sales for ZF's Marine and Special Driveline division in North America. He holds a bachelor's degree in naval architecture and marine engineering from the University of Michigan and a master's degree in product architecture and engineering from Stevens Institute of Technology. Prior to ZF, he worked with a variety of boat and shipbuilders including Feadship, General Dynamics NASSCO and Sea Ray. He is passionate about design and innovation, particularly in the marine industry.
---
Presentation
Design and specification of marine transmissions for the hybrid/electric future
A marine transmission serves a critical role within the context of the overall propulsion system, particularly for electric & hybrid vessels. There are multiple possible approaches for hybrid/electric propulsion, including transmissions with PTI configurations, parallel hybrid arrangements with specialized power-splitting transmissions, and fully electric drivelines with transmissions featuring external lubrication systems. Transmissions must be carefully designed, selected and configured to match the needs of each application, including the desired operational modes (boost, motor generator, electric, etc).