Speaker Details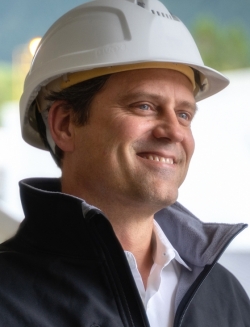 Mathieu Petiteau
Mathieu graduated as a French Merchant Marine officer in 1997. He navigated on board several cruise vessels as an engine officer until 2002. He spent seven years as commissioning manager at Chantier de L'Atlantique, where he was involved in the delivery of six passenger and oceanographic vessels. He was chief engineer on board Ponant cruise vessels from 2009 to 2015. From 2011 to 2015 he was site and project manager involved in newbuilding surveying and delivery of four vessels in the Boreal series. Since 2015 he has been newbuilding director, in which role he has worked on the development of two innovative luxury passenger vessel prototypes, and the delivery of six vessels in the Explorer series between 2018 and 2020. He has been working on the Le Commandant Charcot project for six years, with delivery planned for mid-2021.
---
Presentation
Hybrid technology installed on Ponant's Le Commandant Charcot – background
The presentation will share information about Ponant's plans for the installation of an ESS on board the newly built passenger vessel Le Commandant Charcot. This will include the process to get there and the challenges in obtaining approval for the system and its installation, highlighting the final technical solution, when the ESS is supposed to be used and the expected benefits to the environment, to the areas visited and to the underwater life as well as to the crew and passengers.