Speaker Details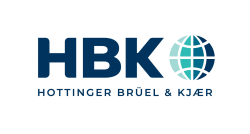 René Bastiaanssen
René has a demonstrated history in test and measurement instrumentation, sales and engineering, with an educational background in electronics and management. He has been with HBM/HBK since 2009, in various positions ranging from local sales to team lead for power and transient (mechanical and electrical) applications in the northwest Europe region. Currently he is a member of the HBK Electrical Power Testing Business Development team and responsible for developing applications related to electrical power testing within the EMEA region.
---
Presentation
Simplifying motor testing and characterization
During this session we will go into the question of how to simplify advanced testing tasks related to electric/hybrid propulsion systems. Beyond pure power and efficiency measurements, we will discuss analysis topics including NVH, DQ0, space vector, torque ripple, back EMF, dynamic power measurements, and correlating vibration and electric drive test data. Furthermore, we will discuss how to handle the testing of drives with voltages >1,000V, more than three phases or multiple motors/generators (a common sight in the maritime industry).