Speaker Details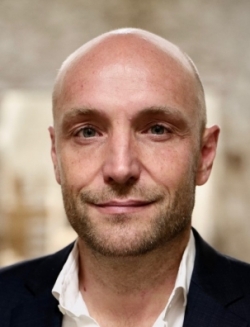 Nikša Pirović
As head of sales at Akasol, Nikša represents the marine division with passion and expertise. He has been with the company since 2019, drawing on his 15 years of experience in the battery and automotive industry. Whether Li-ion battery systems or another challenge, he knows how to combine customer demands with technical possibilities. This creates competitive new products that fascinated him during his master's degree in mechanical engineering at the Technical University of Munich.
---
Presentation
AKASOL's UHE (ultra-high-energy) marine battery being developed and tested by ensuring highest safety and quality standards in GWh production rates
Based on an iceberg model, the Akasol team will present a short deep-dive into the key aspects of how its ultra-high-energy battery is being developed, tested and produced in GWh rates, ensuring the highest safety and quality standards. The presentation will offer a technical insight into the Akasol safety concept on the BP level with the outlook for UHE. It will also discuss challenges related to development, test and validation before producing robust series products (Akasol platform strategy), and will share Akasol's experiences with highly automated/high-volume projects.