Speaker Details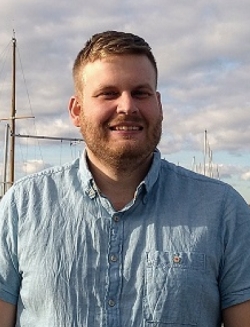 Jimmy Henningsson
Jimmy is an adventurous person who loves to experience new things, from parachuting to the latest hardware. He loves challenges as much as he hates stagnation. He is passionate about his job as it allows him to be on the front line of environmental issues. His educational background includes a degree from the Extended Industrial Technical Program, GTG, Volvo Gothenburg, an AL authorization in electrical installations and various courses covering topics such as automation, Codesys, earthing systems, EMC, inverters and DC link systems. Projects he has been involved in include Movitz, BBgreen, Viking Norsafe free-fall lifeboats and many others.
---
Presentation
How often do batteries burn/fail versus diesel generators?
This talk will help people who are planning to build or convert a hybrid vessel but are concerned about safety issues to choose the correct type/application for their projects. It will present useful statistical data, analyze specific examples and finally find out what went wrong, why and how one can avoid battery failure. A cost analysis will also take place to find out how much it costs for the battery propulsion to be safe. Combining the speaker's personal experience with the latest developments, the presentation will give attendees the knowledge to make the right choices.