Speaker Details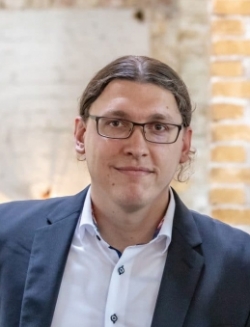 Adrian Patzak
Adrian received his master's degree in electrical engineering from the University of Applied Sciences, Regensburg, Germany, in 2011. He then joined Bundeswehr University in Munich, where he worked as a research assistant on automotive power systems, electric machines and power electronics. In 2016 he and two partners founded Molabo GmbH, where he has been managing director ever since. In 2021 he graduated with an MBA from IE Business School.
---
Presentation
Easy integration without high voltage: the first safe-to-touch e-drive with 50kW
In low-power electric marine applications up to 15kW, 48V is very common. Beyond this range, high-voltage (HV) systems with up to 800V are the only option so far. However, HV is not desirable, especially for water applications. A new motor design can deliver high-power operation at low voltage (LV), avoiding many of the risks of HV system technologies. The presentation will discuss the use of LV in comparison to HV. Moreover, it will show how the performance of 50kW is possible with touch-safe voltages, and how the 48V drive can be easily integrated.