Speaker Details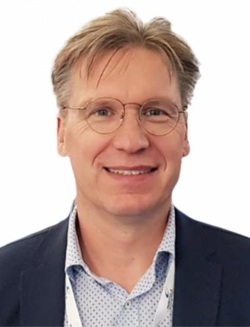 Heikki Mustonen
Heikki has 20+ years' experience in electrical low-voltage, medium-voltage and power transformer applications and manufacturing. He has an MSc in electrical engineering from Helsinki University of Technology.
---
Presentation
Is water cooling the weakest link in your solution?
Marine systems use liquid or water cooling for space reasons. Cooling in general and water cooling specifically pose risks for the energy system: lack of cooling may lead to partial or total failure of the vessel. There are multiple ways to reduce or completely eliminate the risk. The cooling system may be built to last, the number of connection points may be minimized and, most importantly, a proven product solution made of standard modules may be used. This presentation introduces the different risk-reducing means to ensure reliability and usability even in the toughest conditions.