Speaker Details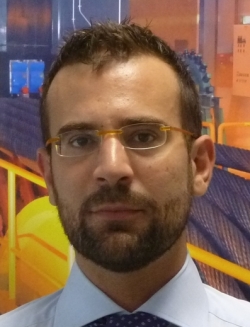 Filippo Ninotti
Filippo is the product manager for Cavotec's connection technology. He oversees shore-power and charging solutions, as well as crane electrification. He has over 10 years' experience working hand in hand with ports and container terminals to develop innovative electrification and automation technologies that reduce emissions while improving their operational efficiency. He has strong engineering experience in mechanical, electrical and automation systems. Before his product manager role, Filippo served as sales manager, sales engineer and project engineer in various global industrial companies. He holds an MSc in mechanical engineering from the University of Milan, Italy.
---
Presentation
Time to take charge: Maximising efficiency with automated mooring and charging solutions
The shipping industry is responsible for more than 2.5% of the world's emissions. If it were a country, it would be the sixth largest polluter in the world. Cavotec delivers integrated mooring and charging solutions that drive revolutionary efficiencies - minimising charging times, saving on battery sizes and ensuring safe operations. We'll showcase our new solutions designs that not only blend seamlessly into port environments but also offer new lighting systems and human-to-machine controls. Then, referencing a recent Norwegian case study we'll demonstrate how we're helping customers take charge by successfully mooring and charging e-vessels in busy city centres.