Conference Program
Please note that all times are Central Standard Time
Theater One

Perspectives - The New Normal and What's happening!
10:10 - 13:30
Central Standard Time
Moderator
Dr Edmund Hughes
Director
Green Marine Associates Ltd
UK
Decarbonizing U.S. inland waterways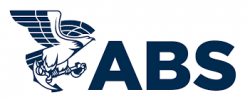 Georgios Plevrakis
Director of global sustainability
American Bureau of Shipping
USA
Over the last decade, there has been an increased focus on decarbonization within the oceangoing area of shipping. But as more shipping regulations come into force, it begs the question, will inland waterways see the same focus in coming years? This presentation will address this question and provide readers with a look into potential vessel designs, alternative fuel options, technologies available and the challenges and advantages associated with each of these options.
Electric vessels – the new normal in North America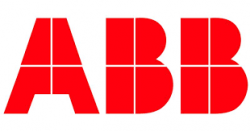 Dave Lee
Senior account manager, new build
ABB Inc - Marine & Ports
USA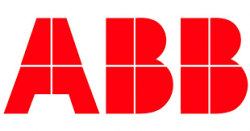 Bruce Strupp
Senior account manager
ABB Inc - Marine & Ports
USA
Ferry, tug and towboat owners are now more than ever considering sustainable approaches for their vessels, but which technology works best? The truth is that there is no 'one size fits all' solution. Your operational profile will play a big role in selecting your electric propulsion system. Are electric ferries and tugs the new normal? Following the recent success of Maid of the Mist at Niagara Falls, and our recent announcement of the very first electric tug in North America, the eWolf, customers have begun to consider hybrid, battery-electric and even hydrogen-powered propulsion systems. But how do you know which one is best for your specific operation? This educational session will cover the current market across North America and will give a high-level review of the available technologies.
Finding the low-carbon electric solutions that return the best bang for the bucks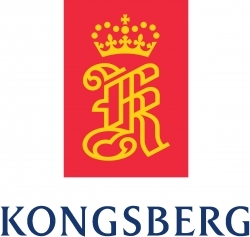 Oskar Levander
SVP concepts and innovation
Kongsberg Maritime
Norway
How do the different low-carbon solutions compare against each other? What type of zero-emission operation can already perform better economically than conventional solutions based on fossil fuels? Where are the opportunities to go electric without state funding?
Leading with technology – emerging disruptors to diesel power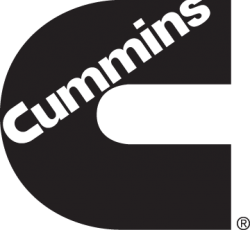 Rachel Bridges
Global marine director
Cummins Inc
USA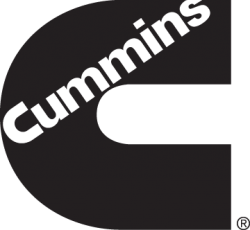 Scott Malindzak
Director - global marine market operations
Cummins Inc
USA
Disruption of diesel power in the marine market has been minimal, limited mainly to niche markets such as Scandinavian ferries, high-end tenders and zero-emissions demonstration projects such as the Cummins-powered Sea Change ferry in California. The market forces for these early efforts are growing: carbon tax, green incentives, renewable energy investments and regulations. Cummins anticipates that more adoption and opportunities will follow. From market studies and hypothesis building, Cummins will share thoughts on emerging solutions, adoption rates, investment drivers and infrastructure to support sustainable solutions for the marine market.
Maritime Battery Forum – global uptake of maritime battery systems

Syb ten Cate Hoedemaker
Managing director
Maritime Battery Forum
Netherlands
The Maritime Battery Forum is an organization aimed at sharing knowledge regarding maritime battery systems with the goal of increasing the uptake and reducing uncertainties. The current challenges and the development of the global uptake of battery systems in the maritime sector are the main topics of this presentation, as well as the role of the Maritime Battery Forum.
How to accelerate electrification at US ports
Galen Hon
Principal
The PoliSea Group
USA
If the global pandemic has a silver lining, it may well be how efficiently it exposed flaws in the freight transportation infrastructure. Surging demand from pandemic-fueled consumption created bottlenecks and supply constraints throughout the system that have lasted over a year. With the Christmas season now fast approaching, feedback loops have exacerbated the problems. Intensifying interventions have yet to provide significant relief. It is an oddly opportune time for systemic failures with the federal government finally poised to invest heavily in the future of freight in the country. Done correctly, these investments could address key systemic problems while providing for reliable, resilient, and carbon-free goods movement. In this presentation, Galen builds on his work helping clients to develop strategies for energy transition and the low-carbon economy. He will explore the roots of the current freight predicament and describe short and long term steps needed to prevent future disruption and accelerate the growth of electrified freight transport.
Theater One

Power Control
14:05 - 16:30
Central Standard Time
Moderator

Rachel Evans
Editor
UKi Media & Events
UK
New concepts for powering vessels

Asbjørn Halsebakke
Manager, technical solutions, marine
Yaskawa Environmental Energy / The Switch
Norway
This presentation will show how it is possible to build a ship today that fulfills current regulations as well as likely future environmental changes. Using power distribution blocks around an innovative DC-Hub, electronic bus link breaker and electronic DC breaker, ships can switch from AC to DC for better fuel and cost savings. This offers unrivaled reliability and flexibility to run on any future power source.
DC grid systems: up to 50% savings in weight and space

Mike Shafar
Senior sales development manager - marine
Danfoss Editron
USA
The future is electric. A reliable hybrid solution is critical. Electric equipment efficiency, compact and robust technology, and sailing ability and redundancy are all extremely important. Decentralized and distributed DC grids offer significant reductions in weight, footprint, cabling and fuel compared with traditional AC-based systems in hybrid vessels. This allows for easier and more flexible installation and gives designers the ability to evenly distribute weight, eliminate large electrical rooms and better utilize space in the design phase. Simplicity is key. Why complicate things? Maximize your powertrain survivability with class-approved protection and selectivity today.
The cost-effective parallel hybrid system up to 470hp/25kW range

Sheng-Hua Chen
R&D Manager
Nagaoka Machinery
Taiwan
This presentation describes the cost-effective hybrid system developed by Nagaoka Machinery, which can be installed on a yacht or workboat. The system has two options for different applications: motor and engine are in-line or through gearbox output on the main propulsion shaft. The fully automatic power management system (PMS) allows one single throttle to control a panel of six hybrid system operation modes for different scenarios such as anchoring or cruising. The know-how lies in the active load sharing among diesel engines, motors with generator function and an energy storage system.
Increase ESC with EKU's Vessel Idle Reduction and Genset Operation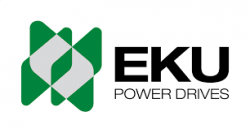 Edward Eichstetter
CEO
EKU Power Drives
USA
Tugboats, pushboats or towboats are used to push other larger ships in the mining and logistics industries. These boats have two 80 kW gensets for the hotel load and winches, where one of them is running the whole time and the other one is just expected to be backup. EKU estimates that the electrical load for these gensets is around 12 kW for about 90% of time, which means that a Vessel Idle Reduction and Genset Operation (VIRGO) would reduce idle time and NPT.
Deep Blue – Industrialized electric drive system integration.

Pat Bucci
Senior director sales
Torqeedo
USA

Phillip Goethe
Director - project sales
Torqeedo
Germany
Deep Blue is a fully integrated propulsion and energy management system, industrially engineered and customizable with modular components. The result is exceptional performance, compliance with international safety standards, and highly intuitive operability. In this presentation Pat Bucci will review the system.
Theater Two

Energy Storage
13:05 - 15:30
Central Standard Time
Moderator

Syb ten Cate Hoedemaker
Managing director
Maritime Battery Forum
Netherlands
Cooling schemes for marine ESS

Eileen Tausch
Applications engineering manager
Spear Power Systems
USA
This presentation will provide an overview of air- and liquid-cooled energy storage systems and the impact cooling system selection can have on ESS sizing and life estimation, including case studies of real operational profiles.
Applicability of containerized ESS on inland waterway and coastal shipping

Jan-Erik Räsänen
CTO
Foreship
Finland
The presentation will examine the applicability of containerized energy storage on inland waterway and coastal ship types. By introducing the containerized battery energy storage, we will demonstrate its applicability to maximize the energy content in the fixed footprint of a 20ft equivalent sized deck house/structure, while minimizing fault occurrence for the ship owner/operator. The presentation will focus on how a containerized energy storage solution will enable inland waterway ships and coastal cargo ships to reduce GHG emissions while finding the optimal footprint so as not to reduce cargo capacity.
Advancing ESS Technology for more sustainable, efficient, safe and flexible installations.

Sveinung Odegard
SVP sales Americas
Corvus Energy
USA
In this presentation Halvard Hauso will talk about the current status of ESS technology and how we work to develop more sustainable, more efficient and more flexible systems with the highest possible safety.
Akasol's UHE (ultra-high-energy) marine battery is being developed and tested by ensuring the highest safety and quality standards in GWh production rates

Nikša Pirović
Head of sales - marine
Akasol AG
Germany
Based on an iceberg model, the Akasol team will present a short deep-dive into the key aspects of how its ultra-high-energy battery is being developed, tested and produced in GWh rates, ensuring the highest safety and quality standards. The presentation will offer a technical insight into the Akasol safety concept on the BP level with the outlook for UHE. It will also discuss challenges related to development, test and validation before producing robust series products (Akasol platform strategy), and will share Akasol's experiences with highly automated/high-volume projects.
Containerized energy storage system for zero-emission inland waterway sailing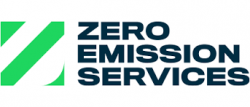 Teus van Beek
General manager - ecosystem innovation, open innovation
Wärtsilä
Netherlands
This presentation will offer a real-life example of zero-emission sailing. It will explain the containerized energy storage system that was installed on a barge in Rotterdam this summer. The system is based on a swappable container concept that enables full electric sailing for barges. The technology in the container is based on the well-publicized and proven Wärtsilä HY solution, which is used by many marine vessel owners including Harvey Gulf.
Theater One

Shore Charging and Infrastructure
10:10 - 13:40
Central Standard Time
Moderator

Rachel Evans
Editor
UKi Media & Events
UK
Shore charging: design and regulatory overview for the Americas
Kevin Andersen
Technical solutions manager
ABB Inc - Marine & Ports
USA
This presentation will focus on the design aspects of high-capacity shore charging systems for battery-electric and hybrid vessels, along with the evolving regulatory framework governing these systems in North America. The session will begin by defining the key technical and economic drivers establishing the need for shore charging systems and the use of onshore energy storage. The presentation will then pivot into a discussion of the current regulatory landscape in North America and the challenges it presents with commercially available equipment. The session will give the audience insight into defining the overall ship/shore-side architecture and highlight the need for an integrator that can deliver a complete solution.
Shore power as alternative marine power and charging – challenges and solutions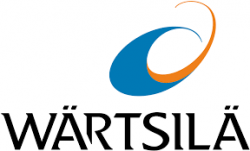 Torsten Büssow
Director, electrical and power systems
Wärtsilä Marine Power
Norway
Using electricity from shore to stop the engines in ports has been technically possible for many years but now we see the demand for this increasing. In recent years many hybrid or full electric vessel take advantage of shore charging infrastructure. We will explain the options, market trends and why it is very easy for ports and owners to get shore power to reduce emissions in ports and recharge vessel batteries.
Electrifying vessels and energy storage solutions for zero-emission ports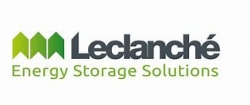 Guillaume Clement
Vice president e-marine
Leclanché SA
Switzerland
The world's transportation infrastructure is moving rapidly toward the use of electric vehicles – cars, trucks, buses, trains and more. But when it comes to maritime vessels, the equation is a bit more complicated since there aren't any 'charging stations' out at sea. It isn't possible to have, for example, e-ferries without a reliable, cost-effective and energy-efficient charging infrastructure in place. In this presentation, Guillaume Clement will present his company's vision for electrifying vessels to reduce emissions in ports and comply with regulations. He will also show how to create a zero-emission ports and harbors solution architecture that will make it easier and more feasible for ship designers and port authorities to design, build and welcome to their shores the latest generation of sustainable vessels. The presentation will focus on the energy storage solution for vessels as well as the onshore infrastructure.
Time to take charge: smart solutions for zero emission shipping & electric vessels.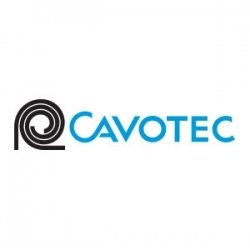 Laurent Dupuis
VP product management shore power
Cavotec
France
Cavotec has spent 40 years pioneering and delivering highly innovative shore power solutions and services and consequently, has more systems installed around the world than any other provider. In doing so, Cavotec has set completely new standards for shore power technology with intelligent designs that seamlessly integrate into urban environments. This presentation gives an overview of Cavotec's portfolio of shore power solutions as well as more details on the latest development of charging solutions for electric & hybrid vessels.
Enabling zero-emission shipping – vessel battery charging and cold ironing

Greg Reese
Manager - energy, industrial and maritime business North America
Wabtec (TransTech)
USA
Contributing 2.5% to worldwide CO2 emissions, marine traffic is challenged to reduce its impact. IMO 2030 and 2050 targets mark a goal in which electrification is one part of the equation. The paper reports charging solutions for ferry electrification projects between 0.5 and 15MW and land power supply systems for freighters, bulkers and cruise liners. The recent solutions provided help to swiftly take the benefit of the CO2-saving potential that battery ferries and land power supply offer. We will showcase recent solutions for various types of vessels and individual ferry and terminal operator needs.
Sustaining the growth of cruise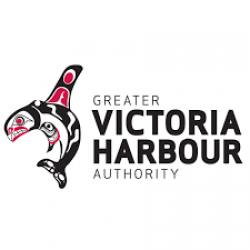 Ian Robertson
CEO
Greater Victoria Harbour Authority
Canada
The presentation will outline the background and plans to bring shore power to Canada's busiest cruise port of call.
Theater One

Vessel case studies
14:05 - 16:10
Central Standard Time
Moderator
Dr Edmund Hughes
Director
Green Marine Associates Ltd
UK
Comparing batteries and hydrogen for a coastal research vessel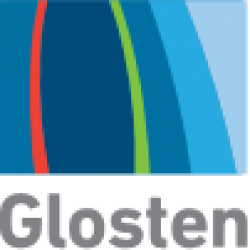 Sean A Caughlan
Senior marine engineer
Glosten
USA
With funding from the Maritime Administration, Glosten worked with Sandia National Labs and Scripps Institution of Oceanography in 2017 to determine the feasibility of an all-hydrogen-fueled coastal research vessel. Though feasible, the vessel exceeded the available budget and was larger than what was immediately needed by Scripps. A follow-on study was recently completed that assessed and compared the technical and economic feasibility of a 125ft battery-hybrid or hydrogen-hybrid coastal research vessel. Following the study, Scripps has recently received US$34m from the State of California to build the hydrogen-hybrid variant.
Zero-emissions inland shipping

Prasanna Colluru
Director corporate strategy
Future Proof Shipping
Netherlands
What's happening in zero emissions inland shipping in NW Europe? Why are inland /in-port /short-sea vessels with short operational routes the perfect starting points to deploy zero emissions technologies? How did the FPS team innovate across the value chain to set up the project for the conversion of the 110m, 208-TEU FPS Maas to hydrogen and fuel cells.
Small, fast, hydrogen harbor craft and refueling solution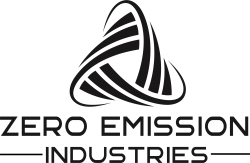 Danny Terlip
Lead engineer
Zero Emission Industries
USA
Zero Emission Industries (formerly Golden Gate Zero Emission Marine) presents the design and construction of a small, fast boat with a fuel cell powertrain and onboard hydrogen storage. ZEI is also developing a mobile refueling truck and fueling interface to provide refueling wherever the boat is located. The company will discuss design considerations, integration with safety regulations and expected performance of the vessel.
Mapping out the unique challenges in electrified vessel design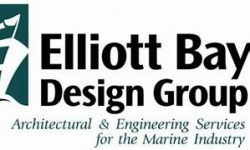 Will Ayers
Chief electrical engineer
Elliott Bay Design Group
USA
Elliott Bay Design Group has supported almost 20 clients in examining vessel electrification, from the two largest projects in the Pacific Northwest to key locations on the Gulf Coast, from across the northeast of the US to San Francisco Bay. This presentation will focus on the important analysis that a naval architect experienced with such systems can offer: hybrid equipment evaluation, vessel cost estimation and mapping out the unique challenges in vessel design. Focus will also be placed on the special role of route analysis with relatable content for owners appraising their own operations.
Theater Two

Charging standards for the marine industry - Hardware
10:35 - 12:25
Central Standard Time
Moderator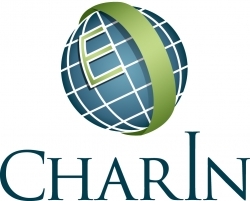 Jacques Borremans
Director Asia
CharIN EV
Hong Kong
Mega Charging System & providing the latest updates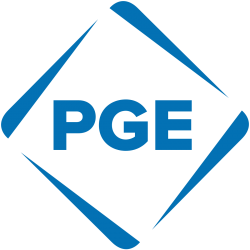 Rustam Kocher
Transportation electrification manager
Portland General Electric
USA
The description of this presentation will be added shortly
MCS Connector and Inlet Design Evaluation (thermal and mechanical performance)

Dr Andrew Meintz
Manager, EV grid integration team
National Renewable Energy Lab
USA
The description of this presentation will be added shortly
Presentation by ABB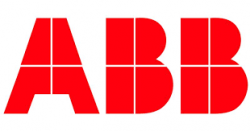 Daan Nap
Global business development manager EV charging
ABB
Netherlands
The description of this presentation will be added shortly
How MCS will be part of our future solutions to aid in interoperability and scalability of the electric marine industry

Jim Andriotis
Head of innovation
Cavotec Group
USA
The description of this presentation will be added shortly
Charging of ships as a service – how to proceed from a shipbuilder's perspective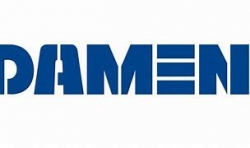 Peter Rampen
Principal research engineer
Damen Shipyards
Netherlands
Damen already has some experience in developing and realizing charging systems for fully electric vessels. Its solutions are developed for specific ship types. For the next step in the electrification of shipping, 'charging as a service' has to be available everywhere that the ships operate. This requires a standard charging solution for interoperability. The charging standards for automotive are a promising basis for such a maritime charging standard. However, implementing these standards comes with challenges. The presentation will highlight some of these challenges.
Theater Two

Charging standards for the marine industry – software
12:50 - 15:00
Central Standard Time
Moderator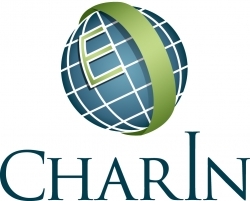 Jacques Borremans
Director Asia
CharIN EV
Hong Kong
Building a standards-based charging infrastructure

Oleg Logvinov
President and chief executive officer
Iotecha
USA
In this presentation, IoTecha CEO Oleg Logvinov will explore the fundamental role of software as the key to unlocking connectivity in transportation electrification. Learn how shipowners, shipyards, operators, fleet managers, port authorities and more are reaching their sustainable transportation goals, and how software helps them do it faster, for less money and with the opportunity to create new revenue from value-added services. Join us for this look at the architecture of charging systems including the IoTecha's IoT.ON platform.
Overview on how the Marine Industry could be fast tracked to Electrification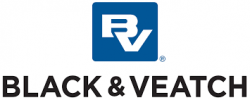 Paul Stith
Associate vice president, global transportation initiatives
Black & Veatch
USA
The description of this presentation will be added shortly
Cybersecurity and ISO 15118 for the electric/hybrid marine industry

Jaeson Yoo
Chief strategy officer
Autocrypt
Korea
For the electric and hybrid marine industry, charging represents a new wave of technology that is widely expected to be eco-friendly and operationally efficient. However, such innovations require cybersecurity solutions to ensure a system of trust through data integrity and privacy. Using experiences gained from his involvement with ISO 15118, a global standard for EV charging, Autocrypt CSO Jaeson Yoo aims to define what cybersecurity principles need to be put in place for the safety of vessels, chargers, ports and the data infrastructure designed to support electric/hybrid charging.
Lessons learned from e-roaming and how to adopt it for marine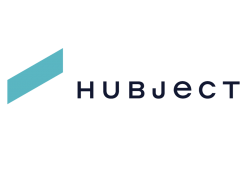 Christian Hahn
CEO
Hubject GmbH
Germany
The description of this presentation will be added shortly
Charging - from implementation to testing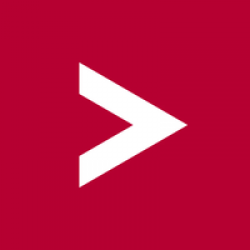 Dirk Grossmann
Senior manager offboard electronics for charging
Vector Informatik
Germany
The description of this presentation will be added shortly
Theater One

Vessel case studies
10:25 - 16:30
Central Standard Time
Moderator
Dr Edmund Hughes
Director
Green Marine Associates Ltd
UK
Britain's biggest warship – HMS Queen Elizabeth aircraft carrier utilizes integrated full electric propulsion

Dr Makhlouf Benatmane
Marine navy solutions leader
GE Power Conversion
UK
HMS Queen Elizabeth aircraft carrier (QNLZ) – procured by the UK Ministry of Defence for the Royal Navy – is the first aircraft carrier in the world to utilize an integrated full electric power and propulsion system (IFEP). This presented a step change in size and complexity. This presentation will discuss the merits of IFEP, QNLZ large equipment descriptions, and methods and processes adopted from early design phases, through testing and trials undertaken to ensure all equipment is set to work in a safe and efficient manner to gain acceptance and deliver the required capability to the Royal Navy.
e-ferry Ellen: operating a fully electric regional car and passenger ferry - 2 year Evaluation Report

Halfdan Abrahamsen
Media and information manager
Ærø EnergyLab
Denmark
The fully electric e-ferry Ellen operates from the island of Ærø (Aeroe) in southern Denmark. It sails a record-breaking distance between charges: 22 nautical miles, up to seven times per day. In addition to outlining the e-ferry's systems and achievements, the presentation will discuss Aeroe's operational experience after more than two years in operation. It will provide key numbers and figures from actual operations and from the E-ferry Evaluation Report.
Zeetug – the world's first and proven rechargeable and all-electric tugboat

Ferhat Acuner
General manager
Navtek Naval Technologies Inc
Turkey
The presentation touches on the story of the ZEETUG (Zero Emission Electric Tugboat) design. Detailed information is given on research and development steps, design and construction process, the key features of the ZEETUG and improvements made on new series. Retrofit and new building options are evaluated technically and solutions are offered for investors. The challenges and opportunities of hydrogen as an alternative fuel are discussed.
Small parallel hybrids for leisure and commercial craft

Graeme Hawksley
Managing director
Hybrid Marine
UK
The first marine hybrid was built in 1907. It took about 100 years for the next one to appear. Since the beginning of this century there has been a steady growth in interest in hybrid. With changing legislation and attitudes, marine hybrids have become a rapidly expanding market. In the last 18 years we have pioneered the application of small parallel hybrids for many vessels. This presentation will highlight a number of varied projects and will present case studies for systems we have implemented in Canada and the USA. We will also try and bust a few myths in the process.
Creating alternatives to traditional ship drives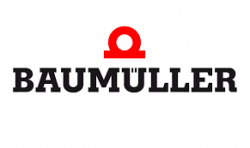 Nils Janssen
International sales manager
Baumüller
Germany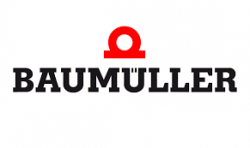 Stefan Krahn
Global sales director e-mobility
Baumüller
Germany
Reducing costs, reducing emissions and meeting new guidelines are all possible with fully electric solutions but also with methanol, hydrogen-electric hybrid drives. Baumüller has been a specialist in electric drive and automation technology for decades and successfully uses its systems in numerous areas of mobile drive technology. This presentation will explain how to use a broad range of services, from motors to converters and control units to diagnostic software and battery management systems to create alternatives to traditional ship drives and pave the way for realistic solutions in the field of smart C02 neutral or emission free shipping.
Developing the world's first fully battery-powered high-speed passenger vessel through advanced modular production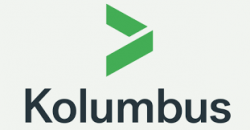 Mikal Dahle
Project manager - TrAM electrical fast ferry
Kolumbus AS
Norway
This presentation will present the TrAM project (Transport – Advanced and Modular). Led by Kolumbus, the project receives support from the EU's Horizon 2020 program. The project will develop a toolkit of methods and software tools to be used by the industry when designing and constructing inshore vessels, and hopes to pave the way for lower-priced, environmentally friendly transportation for other routes globally.
Electric fast ferries are viable today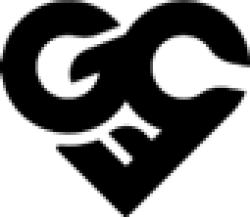 Morgan Brown
CEO
Green City Ferries Americas
USA
Zero-emission fast ferries are viable today. Advances in batteries, fuel cells, vessel design and innovative financing make them a real choice. Advanced LTO marine batteries are safer, charge three times faster and have a service life five times longer than previously. Vessels with lower weight (carbon fiber) and less friction (foil-assist) use less energy and have longer range. In addition, standardized, serial production together with a single platform (battery and fuel cell) make them great value. With innovative finance (e.g. Boatplan Stockholm 2025), long-term bareboat charter allows ferry operators to get started immediately.
Zero-emission conversion of the Marilyn Bell I

Shawn Balding
General manager
Canal Marine & Industrial Inc
Canada
The Marilyn Bell I will be the first truly zero-emission, Li-ion ro-ro ferry in Canada, with the conversion underway with Canal. In this presentation, we will cover the lifecycle of the project, challenges, design decisions and results for propulsion, power electronics and control, system integration and energy storage systems. We will also touch on the impact of Covid-19 on the client and the supply chain.
Electrification of a fishing boat: before-and-after emissions study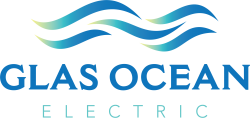 Dr Sue Molloy
President
Glas Ocean Electric
Canada
Glas Ocean Electric has worked with Transport Canada, SPBES, Canadian Maritime Engineering and others to complete a study on the impact of electrifying a fishing boat on air emissions, noise emissions and power use in normal operation. The boat was converted to Transport Canada Safety's highest standards and the results are representative of a 'typical' day-tripping fishing boat in Atlantic Canada. The presentation will include discussion of the dramatic drop in hydrocarbon emissions and underwater noise as well as detailing the process for converting a boat to these standards.
Project Cerulean: sustainable shipping for Pacific Island Countries

Andrew Irvin
Project officer
Micronesian Center for Sustainable Transport
Fiji
Project Cerulean represents a joint effort by the University of the South Pacific and Swire Shipping to devise a new class of low-carbon shipping vessels to sustainably provide shipping services to underserved outer island communities on a suitable route between Fiji and the Marshall Islands. Having assembled a design review team of professional seafaring experts and researchers, MCST has been investigating the transport needs of Pacific Island Countries and devising what must be done to deliver a vessel that provides wind-assisted ship propulsion (WASP) that can accrue fuel/emission savings exceeding 25% over BAU while meeting operational/safety parameters in all voyaging scenarios.
Achieving 360° efficiency: hydrodynamics, propulsive energy, construction and commercial viability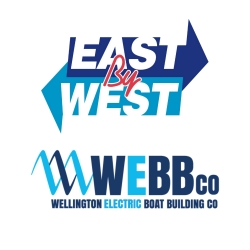 Jeremy Ward
CEO
East by West Ferries
New Zealand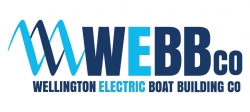 Fraser Foote
Managing director
Wellington Electric Boat Building Co
New Zealand

Tony Stanton
Engineering manager
Gurit Asia Pacific
New Zealand
WEBBCo and East by West Ferries, along with their technical partners, will share insights into how they focused on and achieved efficiency across the board with the design, build and operation of Ika Rere, the first 100% battery-electric high-speed passenger ferry in the southern hemisphere. They will discuss how a common collaborative approach and a focus on weight were critical factors. Plus, the specialists behind the naval architecture, electrical systems and composite structures will highlight key considerations and challenges they had to overcome in each of their areas. Launched in August 2021, the 19m zero-emission composite catamaran carries up to 135 passengers on its commuter and tourist route across Wellington Harbor in New Zealand.
Theater Two

Optimization
10:30 - 13:20
Central Standard Time
Moderator

Rachel Evans
Editor
UKi Media & Events
UK
Integrated Model Based Design and Control Optimization of Next Generation Clean Marine Vessels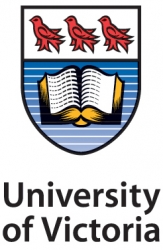 Dr Zuomin Dong
Professor - Institute for Integrated Energy Systems
University of Victoria
Canada
The rapid advance of numerical modelling, Model Based Design (MBD), metamodel-based global optimization, and intelligent system techniques provides new opportunities for the design optimization and optimal control of clean marine propulsion systems on an integrated platform. The next-generation clean marine vessels use diesel/natural gas or hydrogen fuel cell engine-based hybrid electric propulsion systems to meet the heavy-duty propulsion demand, improve energy efficiency, reduce harmful emissions, and lower ship-induced noises. In contrast to the design of standalone mechanical or electrical drives, these systems consist of many sub-components, including mechanical and electrical systems, electrochemical energy conversion processes, and system controls. Their unlimited states of operation and unique vessel design and operation profile demand collaborative design and control optimizations on an integrated modelling, design and control optimization platform to achieve the best overall performance. A new and generic approach for addressing this challenging issue is presented and demonstrated using an actual marine vessel's design and operation data. The performance, energy efficiency, carbon dioxide equivalent emissions and life cycle costs of representative traditional and next-generation marine propulsion systems are compared.
Benefits of hardware-in-the-loop and virtual commissioning of maritime drive systems

Marco Kandzior
Business development manager
Siemens AG
Germany
Maritime drive systems are part of rapid innovation. New system topologies based on DC distribution and the integration of energy storage systems are key for a more sustainable future of shipping. In consequence, the complexity of electrical topologies is increasing and posing new challenges and risks for system integrators and ship owners . A game-changer for successful realization of maritime drive systems is the utilization of hardware-in-the-loop simulation and virtual commissioning. In this presentation, these approaches will be introduced and illustrated with the latest use cases from maritime applications.
A cost and performance optimization platform for zero-emission maritime transport

Simon Clark
Research scientist
SINTEF
Norway

Dr Anders Ødegård
Senior project manager
SINTEF Industry
Norway
Zero-emission maritime transport relies on electrochemical energy storage and conversion technology such as hydrogen fuel cells and lithium-ion batteries. Determining the optimum energy storage system sizing and operational profile is an intricate task that can have a significant impact on the lifetime and cost of the ship. In this talk, Dr Simon Clark from SINTEF Industry presents a new cost and performance optimization platform aimed at accelerating the design of emission-free shipping.
Simplifying motor testing and characterization

Mitchell Marks
Business development - electrification
HBK
USA
The session will go into the question how to simplify advanced testing tasks related to electric/hybrid propulsion systems. Beyond pure power and efficiency measurements, it will discuss analysis topics like NVH, DQ0, Space vector, torque ripple, back EMF, dynamic power measurements and correlating vibration and electric drive test data. Furthermore the presenter will discuss how to handle the testing of drives with voltages > 1000 V more than > 3phases or multiple motors/generators (a common sight in the maritime industry).
The harmony of energy carriers and energy storage

Kristian Eikeland Holmefjord
EVP and project director – fuel cells
Corvus Energy
Norway
The presentation will outline various energy carriers and describe aspects that influence operational logics for optimized operation between an energy carrier and energy storage. Corvus uses its experience as a world-leading energy storage supplier to present a few simple examples and reflections on future sizing logics related to the cross-optimization between energy carriers and energy storage systems, as well as the need for different solutions for different vessels in the future, ensuring a green and sustainable path forward.
MBSE, CHIL and making ship electric power work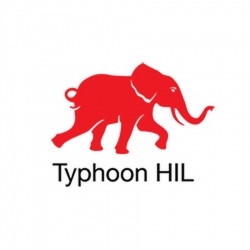 Matt Baker
Director microgrids and critical power
Typhoon HIL
USA
Mechanically speaking, no modern ship is designed, tested and built without 3D CADCAM. However, the same cannot be said of the digital control and electric power systems and the loads they serve aboard vessels today. Controller hardware-in-the-loop (CHIL) testbeds are required to close this gap today and provide the foundation for lifecycle engineering and the digital twin of tomorrow.
Theater Two

Developments in transmission and propulsion
14:10 - 16:55
Central Standard Time
Moderator - To be Advised
Advancing marine to zero emissions with the next-generation power and propulsion system

Peter Brooks
OEM account manager, marine and port solutions - power and propulsion solutions
BAE Systems Inc
USA
BAE Systems, a leader in electric propulsion, will introduce its next-generation power and propulsion system for the marine market. The technology will provide a flexible solution to vessel operators, with increased electrical efficiency and vessel range to help them reach zero emissions. The technology leverages the company's 25 years of experience developing and integrating electric propulsion systems. The HybriGen Power and Propulsion next-generation system builds on that core technology for vessels but uses smaller and lighter components for increased electrical efficiency, increased propulsion power and a simplified installation process. The modular accessory power system (MAPS) and modular power control system (MPCS) allow for a scalable, tailor-made solution to fit the specific power and propulsion requirements of each vessel, ranging from sailboats to tugs and passenger ferries.
Design and specification of marine transmissions for the hybrid/electric future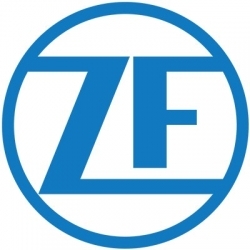 Drew Orvieto
Senior manager, commercial fast craft and engineering
ZF Marine
USA
A marine transmission serves a critical role within the context of the overall propulsion system, particularly for electric and hybrid vessels. There are multiple possible approaches for hybrid/electric propulsion, including transmissions with PTI configurations, parallel hybrid arrangements with specialized power-splitting transmissions, and fully electric drivelines with transmissions featuring external lubrication systems. Transmissions must be carefully designed, selected and configured to match the needs of each application, including the desired operational modes (boost, motor generator, electric, etc).
Validation of HamiltonJet EHX – a high-speed hybrid water-jet propulsion system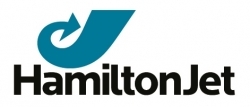 Benjamin Reed
Managing director
HamiltonJet
New Zealand
HamiltonJet has developed a fully integrated hybrid propulsion system called EHX, which complements the company's waterjet and controls products. To gain experience and validate the performance of the system, HamiltonJet decided to convert its own test boat, a 15m foiling catamaran named Aria, to full EHX hybrid drive. The results were demonstrated at this year's Americas Cup in Auckland, where the boat made its debut hosting guests and customers. This presentation looks into the findings of this work and how a fully integrated solution offers the best result for boat builders, architects and owners/operators.
Focus is the key to a better ferry future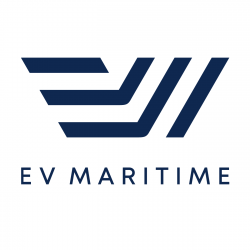 Michael Eaglen
Co-founder and CEO
EV Maritime
New Zealand
With electrification offering so many benefits, it's easy to lose sight of the real purpose behind the maritime cleantech movement. This presentation will illustrate the importance of maintaining a clear focus on decarbonization for successful and financially viable maritime cleantech projects. Making the case for greater ambition in fast ferry electrification projects, using simulation results from commuter ferry services in major world cities, the presentation will offer some observations on how a focus on volume in electric and hybrid projects can steer industry and operators down the wrong course. It will also present a roadmap for a better way for operators and industry to achieve genuine decarbonization progress.
Understanding the key criteria for making decisions to electrify vessels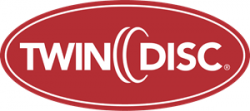 Klaus Meyersieck
Global product manager
Twin Disc Inc
USA
Hybrid propulsion systems offer a range of configurations to fit numerous vessel duty profiles including vessels with long waits between jobs (tugboats, pilot boats), those regularly operating at slow speeds (patrol boats, survey vessels) and those with low full-power requirements that let them rely on less costly diesel plus electric motor power boosts. The Twin Disc & Veth Hybrid Drive allows the operator of any vessel to choose between two drives – diesel-direct or diesel-electric – or a combination of both depending on the load profile, providing the optimal solution for numerous duty profiles. This presentation will help you understand various configurations and options to select the optimal system for your specific operating profile. The presentation will conclude with in-market examples of hybrid and fully electric propulsion systems.
Highly redundant parallel hybrid propulsion for marine applications

Olaf Hermann
Vice president sales
Aradex AG
Germany
The propulsion drives of ships are of great importance for the safety of the vessel. Therefore, the propulsion drives must be highly available. Depending on the exact application, intensive validation of changes in the propulsion of a ship is necessary. Besides pure electric propulsion, Aradex presents a special version of parallel hybrid propulsion with extremely high redundancy. To reach the highest redundancy we use AC induction motors, which have no impact on the diesel-driven drivetrain in case of any defects. A special version even needs no additional gearbox.