Speaker Details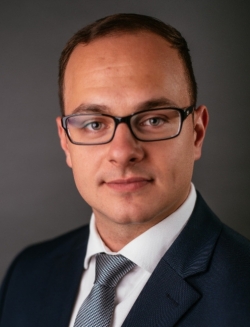 Marco Kandzior
Marco has been passionate about drive technology for his entire career. He holds a master's degree in electrical engineering with a focus on power electronics and electrical drives. In his nearly 10 years at Siemens, he has been through different roles in technical support, application and sales for motion control systems in various industries. Since 2020 he has been in charge of global business development for low-voltage drive systems in the maritime industry. During that time, he has successfully supported maritime system integrators from all over the world with realization of state-of-the-art drive topologies and the utilization of simulation approaches.
---
Presentation
Benefits of hardware-in-the-loop and virtual commissioning of maritime drive systems
Maritime drive systems are part of rapid innovation. New system topologies based on DC distribution and the integration of energy storage systems are key for a more sustainable future of shipping. In consequence, the complexity of electrical topologies is increasing and posing new challenges and risks for system integrators and ship owners . A game-changer for successful realization of maritime drive systems is the utilization of hardware-in-the-loop simulation and virtual commissioning. In this presentation, these approaches will be introduced and illustrated with the latest use cases from maritime applications.