Speaker Details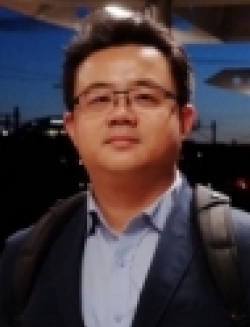 Sheng-Hua Chen
Sheng-Hua specializes in power electronic systems and has carried out several experimental ferry-renewal projects in Taiwan, including Asia's first hybrid ferry – Happiness – and parallel hybrid yacht – Aquasense33 hybrid. He is also a PhD candidate at the National Taiwan University of Science and Technology.
---
Presentation
The cost-effective parallel hybrid system up to 470hp/25kW range
This presentation describes the cost-effective hybrid system developed by Nagaoka Machinery, which can be installed on a yacht or workboat. The system has two options for different applications: motor and engine are in-line or through gearbox output on the main propulsion shaft. The fully automatic power management system (PMS) allows one single throttle to control a panel of six hybrid system operation modes for different scenarios such as anchoring or cruising. The know-how lies in the active load sharing among diesel engines, motors with generator function and an energy storage system.