Speaker Details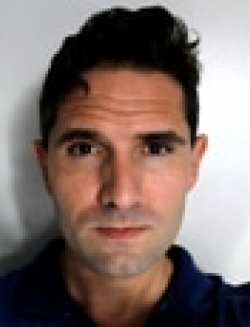 Andrew Irvin
Following five years with the Climate Change Mitigation & Risk Reduction program at the International Union for Conservation of Nature Oceania Regional Office, Andrew joined the Micronesian Center for Sustainable Transport as project officer for the Cerulean Project. He has a range of experience managing renewable energy, energy efficiency, sustainable transport and resource management projects in coordination with regional and international development partners. He has completed post-graduate and master's studies in climate change with USP's Pacific Centre for Environment & Sustainable Development (PaCE-SD). He is based in Suva, Fiji.
---
Presentation
Project Cerulean: sustainable shipping for Pacific Island Countries
Project Cerulean represents a joint effort by the University of the South Pacific and Swire Shipping to devise a new class of low-carbon shipping vessels to sustainably provide shipping services to underserved outer island communities on a suitable route between Fiji and the Marshall Islands. Having assembled a design review team of professional seafaring experts and researchers, MCST has been investigating the transport needs of Pacific Island Countries and devising what must be done to deliver a vessel that provides wind-assisted ship propulsion (WASP) that can accrue fuel/emission savings exceeding 25% over BAU while meeting operational/safety parameters in all voyaging scenarios.