Speaker Details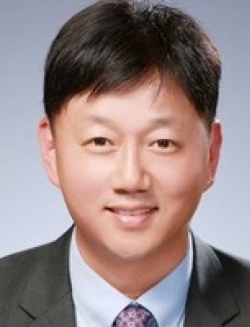 Jason Yoo
Jaeson Yoo is the Chief Strategy Officer for Autocrypt Co. Ltd., a leading automotive and mobility cybersecurity company in Seoul, Korea. With over ten years of cybersecurity consulting and public speaking experience for automotive security, fleet management services, IoT, PKI, web security and data encryption, Jaeson brings Autocrypt's proprietary and market-proven cybersecurity technologies closer to partners and customers all over the globe. Jaeson is a magna cum laude graduate of Occidental College, and is a member of Phi Beta Kappa.
---
Presentation
Cybersecurity and ISO 15118 for the Electric/Hybrid Marine Industry
For the electric and hybrid marine industry, charging represents a new wave of technology that is widely expected to be eco-friendly and operationally efficient. However, such innovations require cybersecurity solutions to ensure a system of trust through data integrity and privacy. Using experiences gained from his involvement with ISO 15118, a global standard for EV charging, Autocrypt CSO Jaeson Yoo aims to define what cybersecurity principles need to be put into place for the safety of vessels, chargers, ports, and the data infrastructure designed to support electric/hybrid charging.