Speaker Details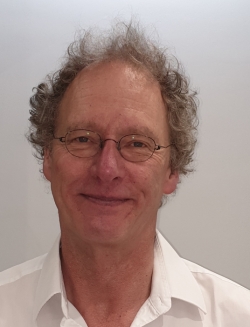 Graeme Hawksley
With 40 years in the marine, aviation and silicon chip industries, Graeme has an MSc in hybrid technology and three patents. Hybrid Marine has been developing and manufacturing hybrid systems since 2003. Graeme has a detailed understanding of the marine environment and has sailed an 8m boat from the UK to New Zealand. The first commercial parallel hybrid was brought to market in 2007 (the first of its type) and Graeme has been developing improved systems ever since.
---
Presentation
Small parallel hybrids for leisure and commercial craft
The first marine hybrid was built in 1907. It took about 100 years for the next one to appear. Since the beginning of this century there has been a steady growth in interest in hybrid. With changing legislation and attitudes, marine hybrids have become a rapidly expanding market. In the last 18 years we have pioneered the application of small parallel hybrids for many vessels. This presentation will highlight a number of varied projects and will present case studies for systems we have implemented in Canada and the USA. We will also try and bust a few myths in the process.