Speaker Details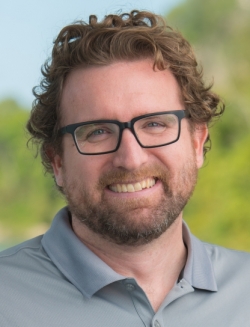 Kevin Andersen
Kevin is the technical solution manager at ABB Marine and Ports in the US, responsible for the conceptual development of electric power and propulsion systems. He began his career in marine renewables, then pivoted into hybrid-electric vehicle technology with experience in the automotive, heavy transportation and marine industries. He holds bachelor's and master of applied science degrees from the University of Victoria, and has a passion for clean technology and decarbonization.
---
Presentation
Shore charging: design and regulatory overview for the Americas
This presentation will focus on the design aspects of high-capacity shore charging systems for battery-electric and hybrid vessels, along with the evolving regulatory framework governing these systems in North America. The session will begin by defining the key technical and economic drivers establishing the need for shore charging systems and the use of onshore energy storage. The presentation will then pivot into a discussion of the current regulatory landscape in North America and the challenges it presents with commercially available equipment. The session will give the audience insight into defining the overall ship/shore-side architecture and highlight the need for an integrator that can deliver a complete solution.